- SIZE & BODY TYPE GUIDE
MESURE YOURSELF USING A MEASURING TAPE
BODY TYPE GUIDE
Don't shy away from a style you know in your heart was meant to be yours just because you think it won't complement your shape.
Dressing your body type is about making your wardrobe work for you and styling the pieces you love in whatever way makes you feel like your best self.
Below, we have outlined 5 body type examples and explained how to identify which is the most similar to yours. We hope these tips will help you make the right choice that works better for you, but that doesn´t mean you can´t add your personal touch to the EMBLAZER products that we suggest for you.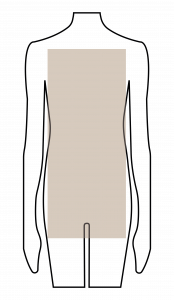 Straight Shape
If your chest and hips are proportionally similar, and your silhouette is a straight line from top to bottom.
Our tip: Play with proportions to create a shape definition by using clothes and/or accessories to emphasize the shape you want to design for yourself.
Our product suggestion: VIO LINEN BLAZER, LINEN SHORTS
Hourglass Shape
If your shoulders align proportionally with your hips and create a defined waistline.
Our tip: Choose silhouettes that draw attention to your waist.
Our product suggestion: RED LINEN BLAZER, LINEN SHORTS
Oval Shape
If you have less distinction between your chest, waist, and hips, with a slightly fuller midsection.
Our tip: Emphasize the collarbone and draw attention to the lower part of the body.
Our product suggestion: TENCELI BLAZER, TENCELI TROUSERS, TENCELI SHORTS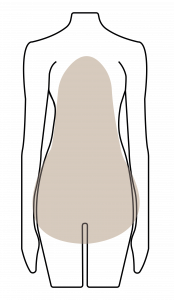 Heart Shape
If your chest is larger than your hips.
Our tip: Reach for V-necks and others roomy necklines that offers comfort through the chest.
Our product suggestion: LIGHT VEST, LIGHT SHORTS
- WASH & CARE GUIDE
CARING FOR GARMENTS
At Emblazer our aim is to make you enjoy wearing our clothes for a long time to come.
With that in mind, we use fabrics from other collections leftovers from prestigious portuguese suppliers.
Well known around the world for their high quality and transparent production process, located in the north of Portugal.
These kind of fabrics, known as dead stock, have the important role in determining the first step of our creative process, when we are designing our next collection.
Also, our labels and buttons are recycled or made of natural materials.
And last but not least, we send your orders inside a cotton bag instead of a paper bag, inside the card box. So you can re-use it and spread our concept wherever you want to.
CLOTHING CARE
Besides the quality of the chosen garments, we give you some tips on how to care for them, so they can last more time in your life.
By following these simple tips, you can reduce the amount of energy consumed in taking care of your clothes.
As we refer in our labels and washing conditions, regarding to the structure and the need of quality maintenance of our fabrics: DRY CLEAN ONLY all the pieces of clothing that you buy from Emblazer at www.emblazerstore.com.
1. Hang your clothes outside to freshen them up!
Clothes washing is a process that gradually wears away your garments while consuming water and energy. Sometimes you just need to hang them outside and brush them off to get them fresh again.
2. Prevent your clothes from warping!
Hang your Emblazer clothes in the wardrobe to maintain the original shape and elasticity.
3. Choose a sustainable professional to wash your clothes!
Look for cleaners with dry cleaning systems that use technologies that are more respectful for the environment.
WE WORK TO contribute for a circular economy and a zero waste mindset by introducing fabrics leftovers from other fashion productions into ours.